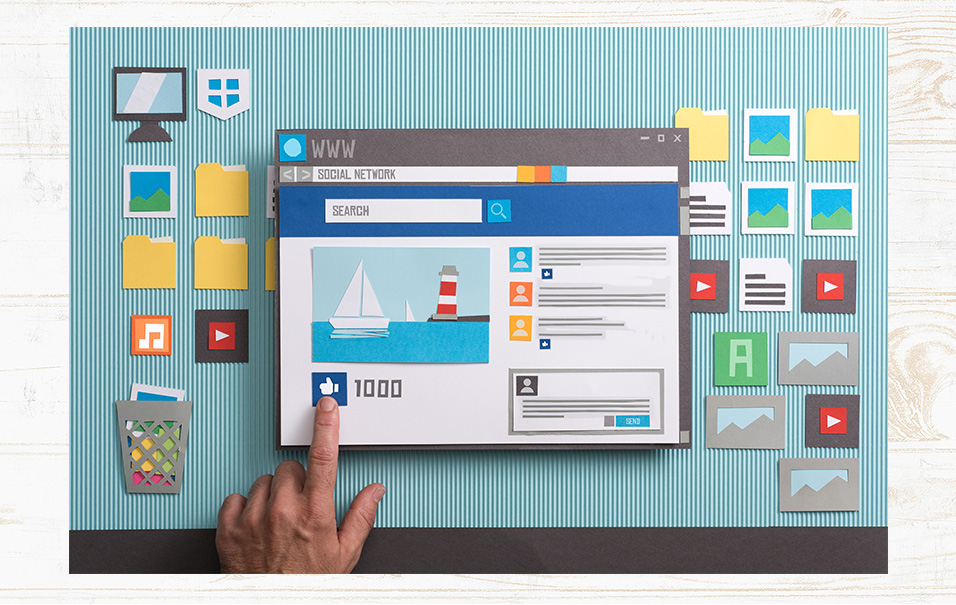 There are two options: we're in 2017 and you still don't have a website, or you have a website which visitors would never have wanted to visit.
Whether you need to renew a website which you've outgrown or is outdated, or you've just founded a company and need to create a website, Casals Online can help you.
We strongly believe that all website design must be, in addition to beautiful, useful and functional; otherwise it won't meet the strict needs of Google and Buyers. Therefore, our team will work hard to ensure that each website we design perfectly meets its intended function on all devices.
At Casals Online we design customised websites to meet your needs and objectives, and that also visually represent the business or company in question, conveying the brand values and enhancing your online image.
SERVICES
At Casals Online we can develop tailor made web projects to improve your online presence. We offer professional and tailor made solutions which best suits your needs. Our multidisciplinary team offers you a 360 degree service which will be transform your brand and increases the profitability of your digital business.
We are experts in designing and programming web portals to satisfy users who need access online services. When developing, we care about usability and user experience in order to satisfy their needs and retain them as loyal customers.
If you have a lodging business, you will need a PMS (Property Management System). Our Saas platform will help you manage and automate the most basic business tasks while being able to use the most advanced features in your sector such as flexible pricing and connectivity across advertising channels.
90% of users value good design as an important decision-making factor when buying through an online store. An adapted design retains more traffic, users feel comfortable browsing and your e-commerce attains more sales. At Casals Online, we are online store specialists. Our designs are based on basic design principles along with ideas such as user experience (UX), ease of navigation (UI) and responsive design so stores are aesthetically pleasing but also useful, enjoyable and easy to use.
Whether you want to renew an outdated corporate website (you no longer know if it attracts or scares your users), or want to launch a new online project and need a newly created website, Casals Online has the answer to your needs.
Whether a microsite or landing page, at Casals Online we know the importance of this resource for online marketing strategies for Adwords or Facebook Ads campaigns. In recent times, landing pages have become one of the most common tools for capturing traffic, obtaining leads and improving conversions.
Experts in App development either for iOS or Android. We work in the development of customized app for companies in a native or hybrid way depending on the customer's needs, seeking excellence in UX user experience and UI design and applying innovation to all mobile applications.
FACTORS
Its function should be clearly stated: whether an online store, corporate website or promotional landing page, the information must be accessible and accurate (concise, but sufficient to explain the concepts without doubt). It should also be useful and usable. Usability is, indeed, one of the factors Casals Online gives the most importance to. Meaning the website invites users to become familiar with the products (and to buy them!)
It should visually represent the business or company in question: let's not kid ourselves; we all have an image helping us to convey certain values or a way of thinking. Companies are no different. Therefore, Casals Online strives to ensure our website design is adapted to the image you want to get across as a brand or company. We study and take into consideration your brand's visual and communication background to design a website in harmony with the firm's history and values. If your company has recently been founded, and you're still a New Brand, don't worry, we like challenges.
It should create a good user experience and be SEO friendly: team work is one of our principles. Therefore, before starting any design process, we listen to our SEO experts' recommendations, and then take action. We want our websites to be SEO friendly and to create an effective, user-friendly user experience (UX), of course including responsive design (adaptable to all screens on which the website will be viewed). We therefore oversee the design of a good user interface (UI) responding to your specific needs.
BENEFITS
Providing a modern, but also useful and functional, website.

Having a website adjusted to the target audience and created to meet your needs, also in terms of design.

Having an optimal design for SEO.

Having a website adaptable for the main devices Desktop, Tablet and Mobile.

Having the latest tends in usability and interface design so that your website is useful and easy to navigate.
CONCLUSIÓN
Nuestros proyectos no sólo te ofrecen un diseño moderno y en sintonía con los valores de tu marca y las necesidades de tu empresa, sino también un respaldo técnico y la garantía de que tu web será una herramienta útil y rentable para tu estrategia empresarial. ¿Nos llamas y empezamos?
OTHER SERVICES WEBSITE DESIGN