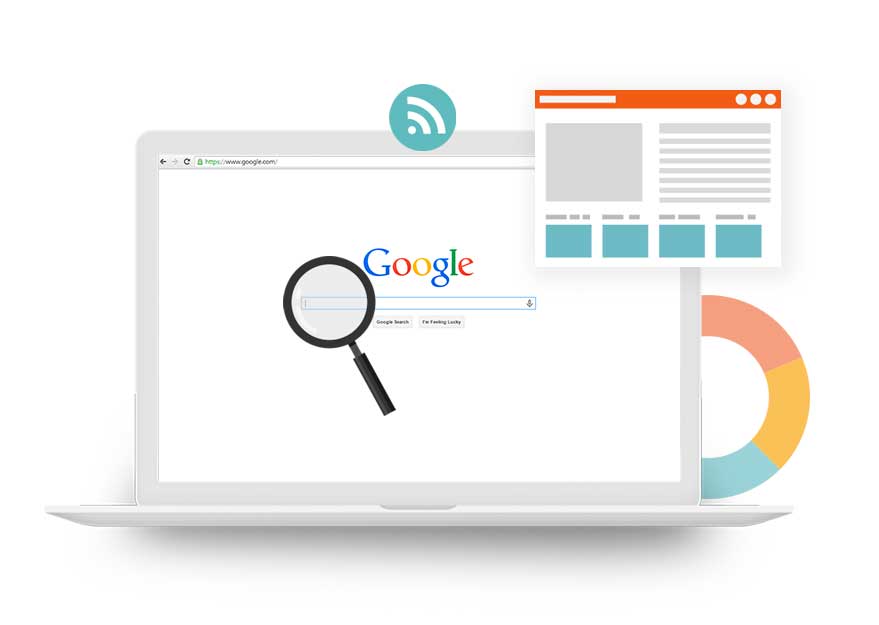 Investing in Google advertising services can be the best option for achieving your short-term marketing objectives and properly balancing your marketing plan for new product launches, sales periods or to increase profitability during Christmas, Black Friday and Cyber Monday.
HOW WE WORK
We conduct a SEO keywords study to be able to identify the search terms and their variables to use, comparing this with your competition.

We carry out the due improvements on the landing pages or your e-commerce to go a step further and achieve our customers' sales objectives.

We establish the most appropriate strategy for your business to determine which Google services are the most suitable: Network Search, Display, Shopping, Remarketing, Youtube Ads, Customer Match or Gmail Ads.

We establish a budget for monthly investment based on the sector and its competition, conducting in-depth sector and benchmarking studies to determine which Google services work best for your products/services.

We structure the campaign fully tailored and fine-tuned in line with the corresponding groups of ads and keywords, weaving a vast net for fishing, to catch fish large and small with the aim of ensuring profitability.

We parametrise all options available in the Google tool based on your business to enhance your company's added values and to prioritise ads based on your target audience.

We follow the Google tool's recommendations and maintain direct contact with the Google managers to monitor results (we are members of the Google Agency Acceleration programme).

We proactively adjust the campaigns on a daily basis, assessing and optimising results based on established KPIs.

We measure the results based on the following three KPIs: Click Through Rate, Conversion Percentage and Cost per Acquisition.
BENEFITS
Gain targeted traffic for your online project in the short-term without needing to be well positioned organically.

Improve the quality of your landing page and the structure and sitemap of your e-commerce, to thus improve the Quality Score, in turn reducing CPC for your campaigns.

Directly compete with the competition in the Google Shopping price comparison, prominently displaying your products based on ads (Google Shopping).

Improve the branding and visibility of your brand through the Google Adsense advertisers network in segmented fashion to ensure quality traffic (Google Display).

Launch promotional campaigns highly tailored for a target audience that has already visited your online project previously (remarketing)

Reduce the percentage of abandoned shopping baskets and improve the ratio of second visits to your e-commerce by collecting cookies (dynamic remarketing).

Improve the conversion percentage for all Google campaigns as we are involved in the whole conversion funnel.
CONCLUSION
Google advertising is part of online marketing tactics and its most important features are its immediacy, scope and being 100% measurable. For these three reasons, Google services are part of our growth hacking philosophy. If you want results in this digital world, trust Casals Online to manage your advertising investment and make gains from the first month.