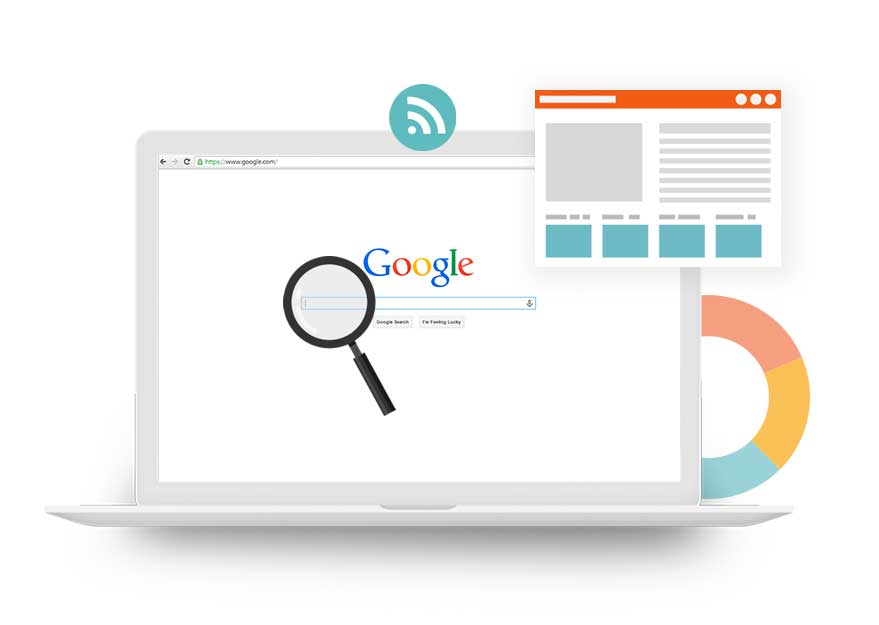 The internal optimisation of your website, known as On-page SEO, is vital for search engines such as Google to index content suitably and to understand what your project is about.
HOW WE WORK
If your website's content improves, and is presented in a structured manner using style sheets according to Google guidelines, your project will attain better organic positioning, and obtain more traffic and visits.
When we perform On-page SEO for your project, Google logic and guidelines must be taken into consideration, as all websites' positioning depends on this.
To perform On-page SEO, we carry out the following tasks:
We identify potential programming elements that may be blocking the proper content indexing.

We optimise the semantics and taxonomy of your current URLs for Google optimisation.

We analyse your online project's current web structure and identify areas for improvement based on the target SEO keywords, enhancing the internal structure of links to your project.

We optimise your online project's current content and add more content if necessary.

We establish a logical style sheet, based on Google guidelines, functioning with h1, h2, h3, etc., tags.

We optimise the titles and descriptions fields for each page of your website.

Improve your project's loading speed at website and server level.

Enhance your project's responsive adaptability for computers, tablets and smartphones.
BENEFITS
Establish a solid online presence and a basis for future SEO and/or SEM campaigns.

Improve context indexing in search engines.

Earn organic positions in the Google search engine.

Generate more traffic on your website and gain more visitors.

Improve user experiences for the website
CONCLUSION
The internal optimisation of your website is essential to allow search engines to access the content. Improving the content in a structured manner also boosts positioning, gaining visibility and increasing traffic. If you want to start optimising your online project today and following the guidelines Google requires to increase your website's traffic, contact us and we'll work on improving your results.