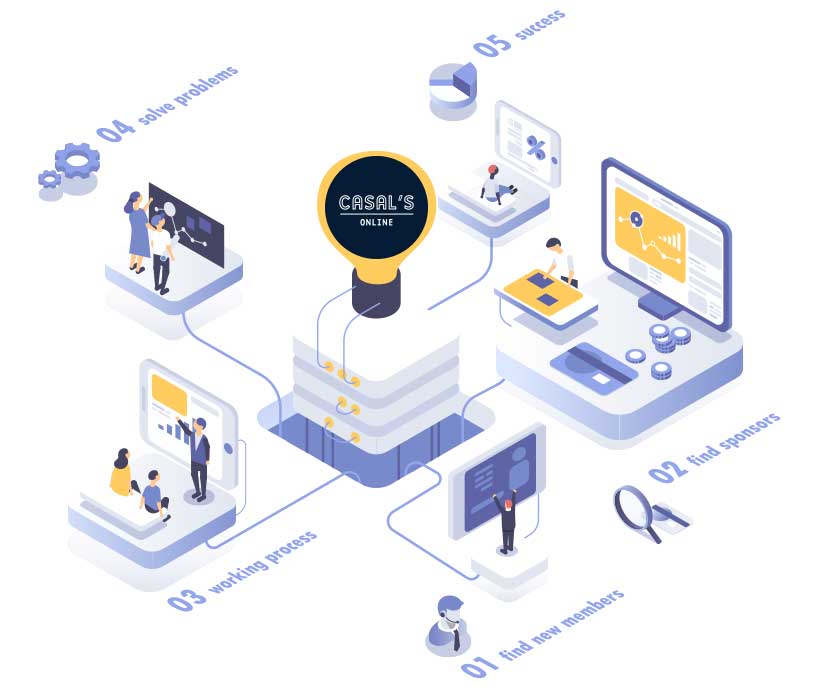 Social Media Marketing Campaigns are highly effective marketing techniques, as they are based on the micro-segmentation concept, generating quality traffic and sales to your e-commerce. Through good segmentation and good advertising messages, you can find, via this channel, the profitability not found elsewhere, as this channel is less competitive and more flexible.
HOW WE WORK
We establish an advertising strategy on social networks to generate conversions in your e-commerce quickly, effectively and at a low cost, considering the advertising channel mix and performing the following steps:
We conduct a strategic analysis to define your target audience and determine which social media is the most suitable for your advertising campaign.

We balance the investment based on your overall marketing budget to fine tune the upcoming campaigns.

We parametrise your campaign for each social network to measure the scope and reach your target audience.

We design all the creative features to get the attention and arouse the interest of your audience.

We proactively monitor the campaigns and optimise them if necessary.

We measure and analyse the results and contrast them with the other advertising techniques and means to determine their profitability.

We regularly report the campaign results to jointly establish new objectives with you.
BENEFITS
High Segmentation for your target audience

Low investment and maximum profitability for projects with a well-defined target audience

Gain brand recognition in new collectives and clusters in your sector

Increase your brand's visibility creatively and effectively

Boost sales through segmented advertising

Improve your online investment's profitability in highly competitive environments
CONCLUSION
If you have a well-defined target audience, investing in social media advertising is synonymous with success. Contact us and start generating additional sales today!